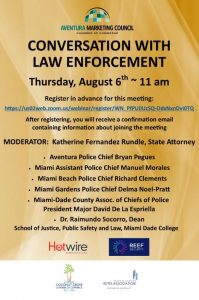 Aventura Marketing Council Chamber of Commerce present: Conversation with Law Enforcement on Thursday, August 6th at 11am.
Registration Required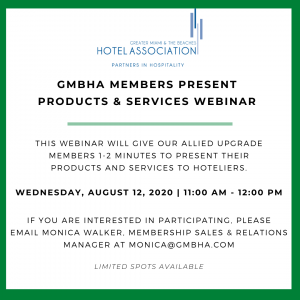 GMBHA Members Present their Products and Services
This webinar will give our Allied Upgrade members 1-2 minutes to present their products and services to hoteliers. Join us on Wednesday, august 12th.
If you are interested in participating or joining the GMBHA, please email Monica Walker, Membership Sales & Relations Manager at Monica@gmbha.com.
*Limited Spots Available
Thank You to Our Sponsors