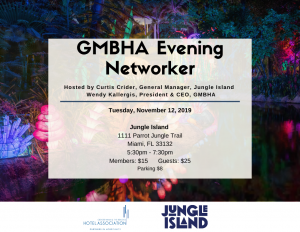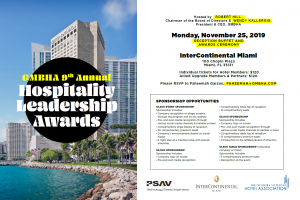 9th Annual Hospitality Leadership Awards Reception 11.25.2019
Please note that this event is only open to current GMBHA Hotel and Allied Upgrade Members.
RSVP directly to Faheemah Garzon - faheemah@gmbha.com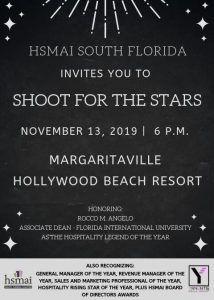 Register today for the HSMAI South Florida Shoot for the Stars gala honoring Rocco Angelo, Associate Dean-Florida International University as Hospitality Legend of the year! The gala will take place on November 13th at Margaritaville Hollywood Beach Resort.
CLICK HERE TO REGISTER!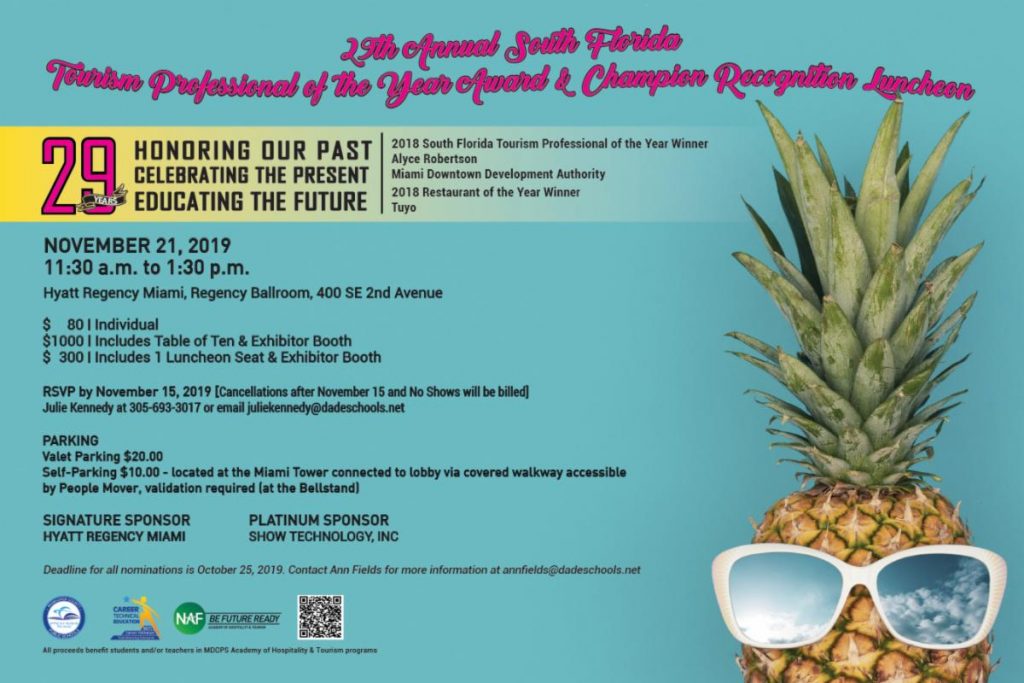 29 years of honoring the past, celebrating the present and educating the future. Register today!
CLICK HERE TO REGISTER!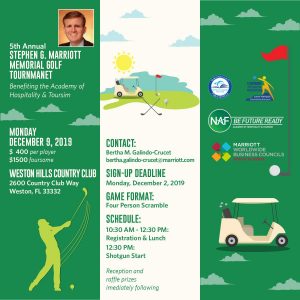 Benefitting the Academy of Hospitality & Tourism on Monday, December 9, 2019 at Weston Hills Country Club. Contact Bertha M. Galindo-Crucet at bertha.galindo-crucet@marriott.com for more information
CLICK HERE TO REGISTER!
Thank You to Our Sponsors