The GMBHA partners with local Hospitality schools, Universities & Colleges to help bridge the gap between hospitality industry employees and students and alumni.

FIU's Chaplin School of Hospitality & Tourism Management is one of the top hospitality programs in the United States and among top 50 hospitality schools by QS World University Rankings. Nearly 2,000 undergraduate and graduate students from across the nation and around the world choose FIU for its outstanding reputation, advantageous location, expert faculty, rich curriculum and fast-track career opportunities in the international hotel, food service, and tourism industries. In August 2006, FIU unveiled the first American hospitality and tourism school in Tianjin, China. The Marriott Tianjin China Program is FIU's largest international program, with 1,000 students.
Undergraduate and graduate degrees are offered on campus and fully online to provide working professionals with maximum flexibility. Graduate degrees can be completed within one year and candidates who prefer the flexibility of an online degree, can complete coursework from anywhere, without interrupting their work schedule.
For further information about FIU Chaplin School's Hospitality Management degrees, please visit:
https://hospitality.fiu.edu/
 Bachelor of Science in Hospitality Management:
Beverage Management
Culinary Management
Event Management
Hotel/Lodging Management
Restaurant/Foodservice Management
Travel & Tourism Management
Master of Science in Hospitality Management:
Executive M.S. in Hospitality Management*
Hospitality Real Estate Development
Hospitality Revenue Management*
Mega Events*
*online only
Mega Events is a new specialization for event managers of large-scale events, such as festivals, trade shows, major conventions, sports events and concerts. Faculty teaching this one-of-a-kind Mega Events degree have experience with planning of Art Basel Miami Beach, FIFA World Cup, Presidential Candidates Debate, South Beach Wine and Food Festival, Super Bowl and USOC Olympics, among others.
FIU's Chaplin School of Hospitality & Tourism Management offers a great way to enhance GMBHA member organizations' benefits/compensation packages through a Corporate Scholarship Program. Qualified employees of a corporate partner are eligible for a $2,250 corporate scholarship towards the Online M.S. in Hospitality Management degrees, offered by the FIU Chaplin School, with no cost to the employer. Candidates need to meet the graduate admission requirements to be admitted to the FIU Chaplin School. To sign up for a Corporate Partnership, please contact Gabriela Cepeda at gcepeda@fiu.edu or 305-348-6594. 
myNAFTrack is an online professional network connecting NAF students, alumni, and NAFTrack Certified Hiring employers. It allows students and alumni to build a professional profile and portfolio to easily showcase their work to employers who understand the unique value and expertise NAF graduates can bring. Users will have access to a wide range of potential internship and job opportunities and a library of career resources.
Please keep in mind that besides offering Academies of Hospitality and Tourism, a variety of academies are offered to include Academy of Information and Technology, Academy of Finance, Academy of Health Sciences, and Academy of Engineering. All of our hospitality educational institutions are partner as well.
Click Here for more information on myNAFTrack Miami
Click Here for the myNAFTrack partner agreement and registration form
The Hospitality and Tourism Management Program at Florida Atlantic University (FAU) is the only program in the state university system (SUS) of Florida to offer a true business degree in hospitality. The BBA - bachelor of business administration - requires students to complete a rigorous curriculum of pure business courses mixed with a strong complement of hospitality and tourism. From meetings management to hotel and resort operations and from country clubs to casinos, students will find that our business-designed mode of curriculum ensures a high level of future career success.
The program received a Top 30 ranking - among the very best in the United States within its first decade of operation; this was a first-time successful for a hospitality and tourism university program (https://thebestschools.org/rankings/best-hospitality-degree-programs/). Additionally, the FAU Flexible Master's of Business Administration (MBA) with specialization in hospitality and tourism management is also a top rated national program (https://www.collegechoice.net/rankings/best-masters-in-hospitality-management-degrees/)
From full-time to part-time, fully online/partially online, or face-to-face....our degree and certificate programs are the best of their kind. We now offer certificates in Club Management, Hospitality and Tourism Management, Meetings and Events Management, and Casinos and the Gaming Industry. To learn more about our certificates, please visit: https://business.fau.edu/undergraduate/minors-certificates/certificates/hospitality-and-tourism-management/   We have both course-by-course undergraduate/non-degree certificates as well as offerings in Executive Education. There are certificates for students of ever level of experience from newbie to seasoned professional.
For further information on our undergraduate bachelor of business administration (BBA) degree in hospitality and tourism management, please visit: www.business.fau.edu/hospitality
For further information on our MBA with specialization in hospitality and tourism management, please visit: www.business.fau.edu/mbahospitality
For any specific questions, please reach out directly to our Director, Dr. Peter Ricci. Email:  hospitality@fau.edu Phone: 561-297-3666.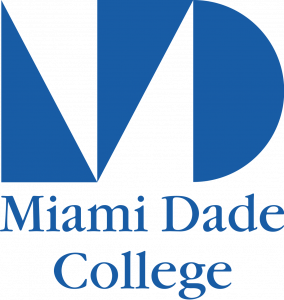 Miami Dade College is the most diverse institution in the nation. There are 167 nations and 63 languages represented in its student body. The college's eight campuses and outreach centers offer more than 300 distinct degree pathways including associate and baccalaureate degrees, career certificates and apprenticeships. Baccalaureate degree offerings include biological sciences, engineering, data analytics, information systems technology, education, public safety, supervision and management, nursing, physician assistant studies, film and others. MDC is the recipient of many top national awards including the Aspen Prize. As Democracy's College, MDC changes lives through accessible, high quality-teaching and learning experiences. It is the home of the Miami Culinary Institute, the Miami Animation & Gaming International Complex, the Miami Fashion Institute, the Eig-Watson School of Aviation, The Idea Center, the Cybersecurity Center of the Americas, the Cloud Computing Center, the Center for Learning, Innovation and Simulation, the School for Advanced Studies, and the New World School of the Arts, to name a few of its most innovative programs.
MDC has been named among the nation's "Great Colleges to Work For" since the program's inception. The College embraces its responsibility to serve as an economic, cultural, and civic leader for the advancement of our diverse global community. Its alumni and employees contribute more than $3 billion annually to the local economy, and MDC graduates occupy top leadership positions in every major industry. MDC is renowned for its rich cultural programming. It is the home of the Miami Book Fair, Miami Film Festival, the National Historic Landmark Miami Freedom Tower, the Tower Theater, Dyer Building, Koubek Center Mansion and Gardens, MDC Live Arts, the Lynn and Louis Wolfson II Florida Moving Image Archives, the Museum of Art and Design, a sculpture park and a large campus art gallery and theater system. MDC has admitted more than 2,000,000 students and counting, since it opened its doors in 1960, and more than 100,000 students are currently enrolled
For more information, click here

The Hospitality Institute is a program of the Miami Hospitality Center at Miami Dade College. The Hospitality Institute was established to connect Miami's low-income residents to job opportunities in the local hospitality and tourism industry. We offer hands-on hospitality, culinary, job readiness and customer service training completely free of charge. Since its inception in 2008, The Hospitality Institute has graduated several thousand participants and assisted them in finding sustainable employment. The Hospitality Institute's office is located at Miami Dade College Wolfson Campus and trainings are delivered at various sites throughout Miami-Dade County.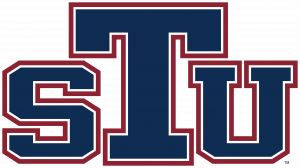 Mission: St. Thomas is a Catholic university with rich cultural and international diversity committed to the academic and professional success of its students who become ethical leaders in our global community.
St. Thomas University (STU) is a private, nonprofit, Catholic university in Miami Gardens, Florida. At STU, you will immerse yourself in an environment that is overflowing with diversity, rich in tradition, and ripe with opportunity.
STU strives to prepare its students to be a leader in every area of their life—professionally, personally, and spiritually. The University has a long Catholic tradition of academic excellence and it is distinctly progressive in its outlook; embracing new concepts and technologies, carrying out impressive programs of research over a wide variety of disciplines.
The University traces its roots to the Universidad de Santo Tomas de Villanueva, founded in 1946 in Havana, Cuba, by American Augustinians with assistance from European Augustinians. When the Castro government expelled the Augustinians from Cuba in 1961, several of the American Augustinians came to Miami, where they founded Biscayne College in 1961. The University came under the sponsorship of the Archdiocese of Miami in 1988, conferring upon St. Thomas the distinction of being the only Catholic Archdiocesan sponsored university in the State of Florida. When University status was attained, the name of the institution was changed to St. Thomas University to reflect its Cuban heritage.
STU has 24 Undergraduate Majors, 21 Graduate Majors, 7 Doctoral Programs and 1 Professional Program (Law) in four colleges: Gus Machado College of Business; College of Science, Technology, Engineering & Health; Biscayne College and College of Law. STU has 25 varsity teams as part of a robust and competitive Athletics department.
For more information, click here