Sustainability & Wellness Council
The Greater Miami and the Beaches Hotel Association's Sustainability & Wellness Council was created to advance the awareness and adoption of sustainable & wellness practices by providing guidance, expertise and resources to Association members. The Council also works to increase visibility of members' sustainability practices in domestic and international markets to promote the Miami hospitality industry's image.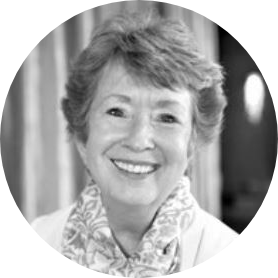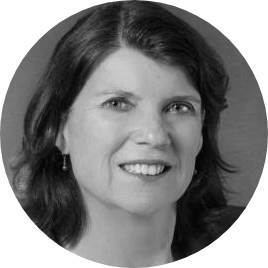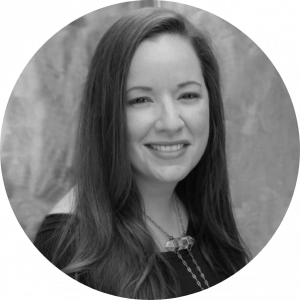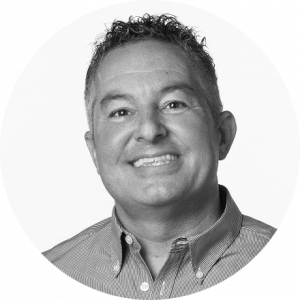 Nancy Scanlon
Council Chair, PhD CHE, Associate Professor; School of Hospitality and Tourism Management, FIU
Peggy Benua
Council Co-Chair, General Manager; Dream South Beach
Vivian Belzguy
Owner, Sustainability, Ascendance Sustainable Events
Jason Hagopian
AIA, LEED AP, President & Founder, NEUVIO Architects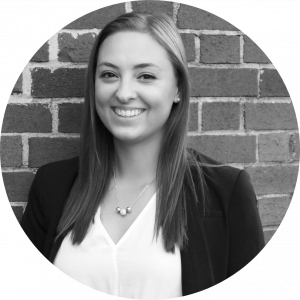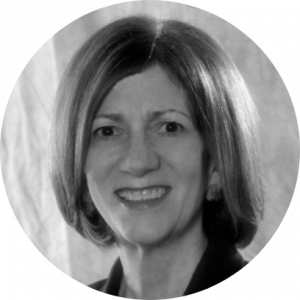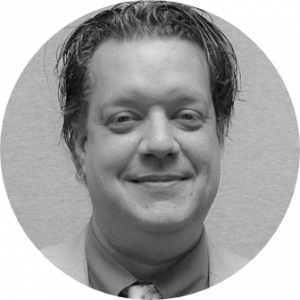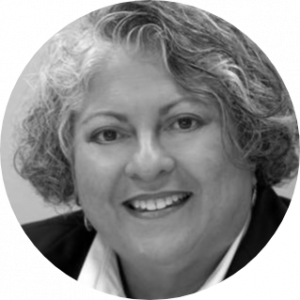 Becca Hildner
Advertising & Digital Coordinator; GMCVB
Wendy Kallergis
President & CEO; Greater Miami & the Beaches Hotel Association
Brian Lomel
PE, LEED-AP, CxA, Principal, Sustainability Consultant; TLC Engineering for Architecture
Cheryl Jacobs
Executive Vice President; AIA Miami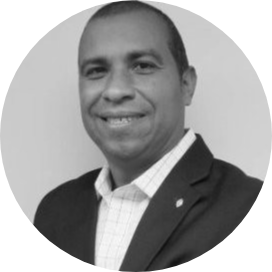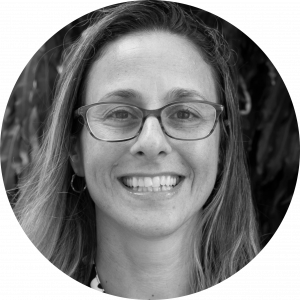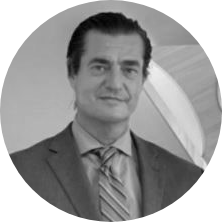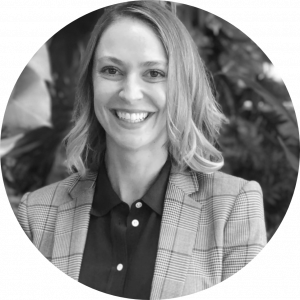 Tony Brown
Director of Engineering, CHFE; Trump National Doral Miami
Pred Vaskrsich
Director of Engineering; Ocean Reef Club
Elizabeth Wheaton
Environment & Sustainability Director; City of Miami Beach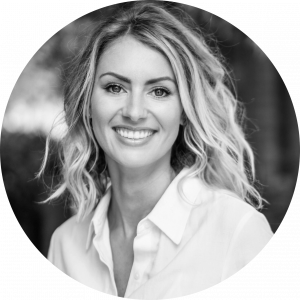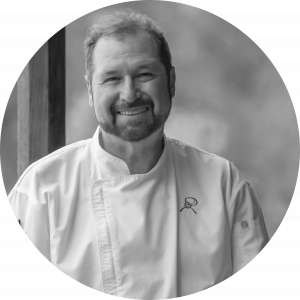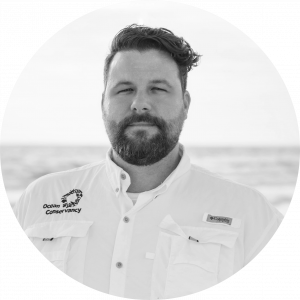 Cecile Raubenheimer
Director; The Miami Beach EDITION; Co-founder Evolve.Media & The Collective Consulting
Vivianne Garcia-Tunon
Principal; Wonder Flower
Allen Susser
Sustainable Culinary Director, Chef Allen's Consulting
Jon Paul "J.P." Brooker
Director of Florida Conservation for Ocean Conservancy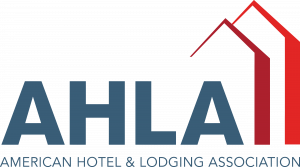 American Hotel & Lodging Association (AHLA)
Our national partner, the AHLA, has generated a minimum set of guidelines for going Green. To learn more, please visit the AHLA website.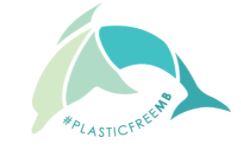 Plastic Free Miami Beach
#PlasticFreeMB is aimed to showcase businesses that have taken action to reduce plastics from their establishments and to help organizations learn and implement best practices in the area of environmental stewardship. To learn more, please visit the PlasticfreeMB page.
Sustainability & Wellness News and Updates
GMBHA Congratulates City of Miami Beach Achieving LEED Gold Certification
The Greater Miami & The Beaches Hotel Association congratulates the City of Miami Beach on being awarded the 'LEED for Cities Gold Certification'. The City of Miami Beach is one of only some 110 local governments worldwide to achieve this certification. The Sustainability and Wellness Council of the GMBHA applauds the efforts of our very own council members Elizabeth Wheaton, Environment and Sustainability Director, City of Miami Beach and Flavia Tonioli, Sustainability Manager, City of Miami Beach.  This prestigious award has been achieved in large part by their efforts to guide the City of Miami Beach through rigorous sustainability efforts and LEED guidelines. Many City of Miami Beach hotels have contributed to this effort such as the LEED certified 1 Hotel Miami Beach and Florida Green Lodging Palm Certified Dream Miami Beach. GMBHA Sustainability and Wellness Council council members Brian Lomel PA, and Jason Hagopian AIA are both LEED AP certified and work with City of Miami Beach businesses and homeowners in achieving LEED standards. The efforts of The City of Miami Beach to achieve this LEED award further ensures the continued well being of the key attractions for visitors to the Miami Beaches and the sustainability of the Miami Beach experience.
Keep Fertilizer at Bay, Not in the Bay.
Beautiful and serene, Biscayne Bay provides recreational, cultural, and economic well-being for our entire community. To help keep the bay healthy and pristine, the City of Miami Beach has prohibited the use of fertilizer application from June 1 through November 1.  Show your bay some love. Ditch the fertilizer.
For information on fertilizer application outside of the restricted period visit www.mbrisingabove.com/fertilizers
Hotel Executive: How 'Well' Is Your Hotel?
Wellness, the latest trend word in hospitality, has evolved from the term sustainability. 'Wellness' expresses not only healthy minds and bodies but how we address climate change and resiliency issues such as water and energy.
Article written by Nancy Scanlon, GMBHA Sustainable Hospitality Council Chair
https://www.hotelexecutive.com/business_review/6985/how-well-is-your-hotel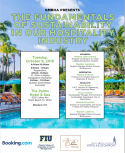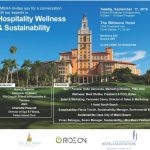 The Florida Green Lodging Program is a voluntary initiative of the Florida Department of Environmental Protection (DEP) that designates and recognizes lodging facilities that make a commitment to conserve and protect Florida's natural resources. The program's environmental guidelines allow the hospitality industry to evaluate its operations, set goals and take specific actions to continuously improve environmental performance. Learn more about Florida Green Lodging Program.
Apply now: http://www.dep.state.fl.us/greenlodging/apply.htm
Justification for Beach Renourishment
The Greater Miami and the Beaches Hotel Association and our Sustainability and Wellness Council supports consistent beach re-nourishment initiatives. Tourism in Greater Miami is dependent on the quality of our beaches. "Miami Beach" has historically been a destination which tourists see as reaching up the ocean coastline to include Bal Harbour and Sunny Isles. 65% of all overnight visitors to Greater Miami are here for vacation with a beach experience as a main focus of their visit. Keeping our beaches in the best condition possible to meet visitor expectations is critically important to the economic success of tourism in Sunny Isles and the surrounding Greater Miami communities.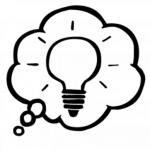 Cecile Raubenheimer, Director of Culture & Entertainment, The Miami Beach EDITION & Co-Founder Evolve Media serves on the GMBHA Sustainability Committee and has over 15 years of hospitality experience working for hotel entities in New York, Bahamas and Miami. Her passion for travel led to hosting shows for NBC, AWE Network and Travel Channel and her directorial debut with her first social impact documentary, Path to Purpose. An avid adventurer, she is committed to environmental preservation and is an active member of the Surfrider Foundation.
This year has proved to be a challenging one for our world. From Beijing to Budapest, Cape Town to Cairo and Manila to Miami, no city has been immune to the COVID-19 Pandemic that has rocked our world. A year filled with uncertainty, economic instability and anxiety. A year of challenges and unfamiliar terminology where social distancing, personal protective equipment and new normal are words that have taken on an entirely new meaning. Our existence has been living with the focus to keeping ourselves and others safe through the wearing of face masks, utilizing hand sanitizer and increasing the frequency of hand washing. These measures have been invaluable in attempting to flatten the curve and preventing the further spread of the disease that has taken hundreds of thousands of lives. In our valiant efforts to protect ourselves, we have placed other species under great risk; our ocean life.  As stated in a UN news article on July 30, 2020; "The promotion of mask wearing as a way to slow the spread of COVID-19 has led to an extraordinary increase in the production of disposable masks: the UN trade body, UNCTAD, estimates that global sales will total some $166 billion this year, up from around $800 million in 2019." If historical predictions are accurate, then 75% of disposable masks and other pandemic -related waste will end up in landfills, or floating in the seas. While we are saving ourselves from imminent danger we are adding fuel to another global crisis; the war on pollution. The single use masks are often worn only once and then discarded carelessly without thought. These lightweight disposable masks find themselves blown into our sewer systems, water ways and oceans. Luckily there are several washable and reusable masks on the market.  In certain professions, single use medical grade personal protective equipment is necessary. In the event that you have to use a single use disposable masks please keep the following in mind:
Cut off the ear or head straps from the front of the mask. If these masks were to end up in our waters, the straps can lead to fish and animal entanglement.
Dispose of the used mask in a proper PPE medical waste container. If this is not an option, then dispose of the mask in a garbage bin.
Disposable masks cannot be recycled and therefore should never be placed in the Recycling bin.
The wearing of masks to prevent the spread of disease is a practice that needs to continue until the disease is controlled. However, though mask wearing is mandated, we have a choice in the type of masks that we wear. Just as we have fought to change the single use of plastic mentality, we need to continue to fight the usage of single use masks unless medically necessary.
At a time when small businesses are drastically effected by the decline in business, it is great opportunity to support businesses that produce masks. Purchase masks from local suppliers to reduce the carbon footprint and support companies with a social impact component to maximize your contribution. Invest in washable and reusable masks to protect your health and the health of those around you.
During this pandemic, there seems to be so much beyond our control. Our power lies in our ability to take thoughtful and conscious action. The products that we use to protect ourselves, is our choice. Choose wisely.
Want to learn more? Below are some links for additional information.
https://www.theguardian.com/environment/2020/jun/08/more-masks-than-jellyfish-coronavirus-waste-ends-up-in-ocean
https://www.usatoday.com/story/news/nation/2020/06/09/coronavirus-waste-oceans-masks-gloves-raises-environmental-concern/5325194002/
https://news.un.org/en/story/2020/07/1069151
https://www.timeout.com/miami/news/still-need-a-face-mask-buy-one-locally-from-these-miami-designers-040920
https://www.instagram.com/cass.collective/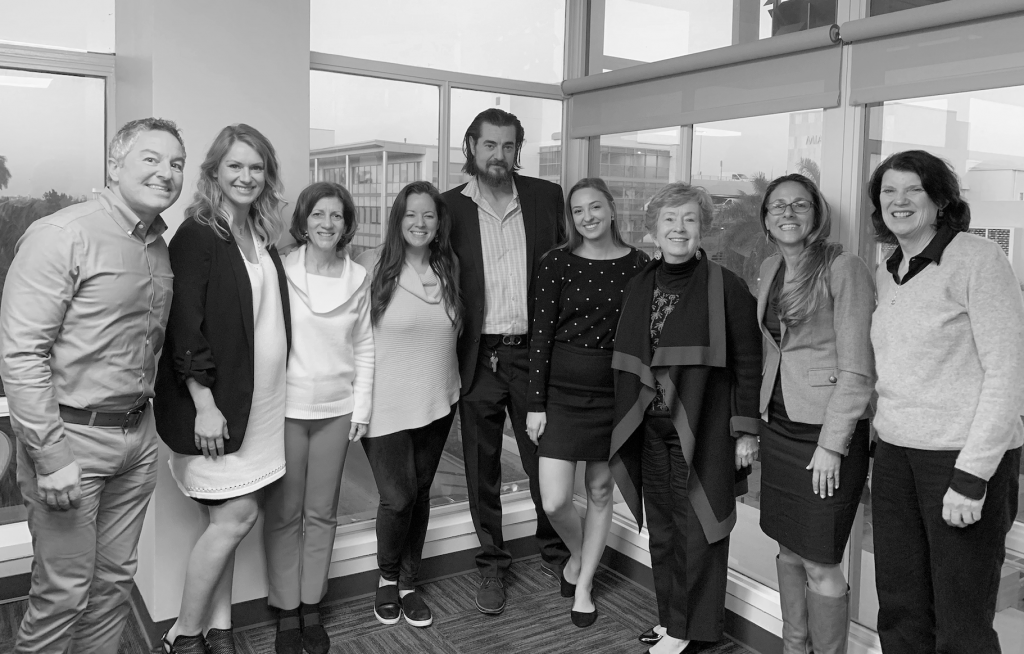 GMBHA Sustainable Hospitality Council Meeting
Tuesday, January 21, 2020 | GMBHA Office