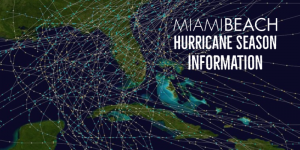 The 2020 hurricane season officially begins today, June 1 and runs through November 30. The City of Miami Beach wants to ensure the safety of all of its residents and visitors, and urges everyone to have a hurricane plan.Visit our hurricane webpage for tips on how to stay safe this hurricane season and watch our hurricane special below, which will also be airing regularly on MBTV (Channel 660 on Atlantic Broadband or Channel 99 on AT&T U-Verse) through the end of November.
Stay Informed
Download the Ready Miami-Dade (Ready MDC) mobile application from the County's Office of Emergency Management, available via Google Play and the App Store store.
Text MBTraffic to 888777 for traffic text updates and then MBAlert to 888777 to receive emergency alerts via text.
Visit www.mbalerts.com to sign-up for text/email/phone call alerts to receive emergency notifications and automatic weather alerts.Register Vulnerable Populations
Is there someone in your family who is unable to evacuate on their own? Maybe they're elderly or have special needs. We encourage you to have them sign up for the Emergency Evacuation Assistance Program (EEAP) provided by Miami-Dade County. Do not wait until an evacuation order is issued, register today at www.miamidade.gov/fire/eeap.asp

Hurricane Forecast 
An above-normal 2020 Atlantic hurricane season is expected, according to forecasters with NOAA's Climate Prediction Center, a division of the National Weather Service. The outlook predicts a 60% chance of an above-normal season, a 30% chance of a near-normal season and only a 10% chance of a below-normal season.
NOAA's Climate Prediction Center is forecasting a likely range of 13 to 19 named storms (winds of 39 mph or higher), of which 6 to 10 could become hurricanes (winds of 74 mph or higher), including 3 to 6 major hurricanes (category 3, 4 or 5; with winds of 111 mph or higher). NOAA provides these ranges with a 70% confidence. An average hurricane season produces 12 named storms, of which 6 become hurricanes, including 3 major hurricanes.
What can YOU do to prepare for the storm?
Remove All Yard Decor
Secure all yard furniture and decor. This is necessary to prevent high winds from affecting your home or your neighbor's home. Residents should remove any items that could become a projectile and only place them back after the storm has passed.
Tree Trimming
Please do NOT perform landscaping or tree trimming that will create additional debris. Any landscaping debris must be removed prior to the storm.
Important Documents
Gather all important documents, such as birth certificates, banking documents, passports, marriage licenses, and insurance policies in a secure and waterproof container.
Register Vulnerable Populations
We encourage you to enroll vulnerable family members for the Emergency Evacuation Assistance Program (EEAP) provided by Miami-Dade County. Do not wait until an evacuation order is issued for a future storm. Register today at www.miamidade.gov/fire/eeap.asp or call 311.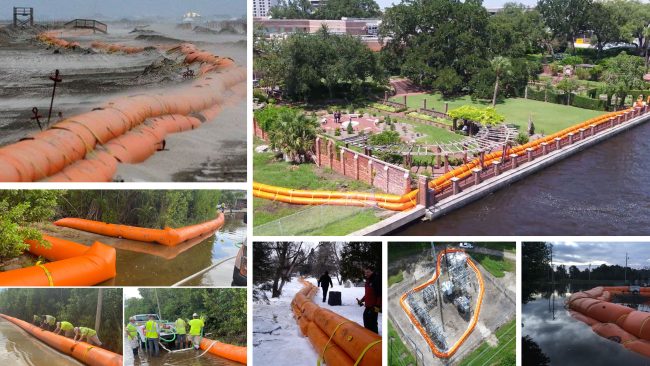 Protecting facilities, infrastructure and communities for 20 years
In consideration of Hurricane Elsa, I wanted to let you know that we have Tiger Dam Flood Barriers positioned and ready to mobilize for immediate setup. Certified crews are available to help.
Tiger Dam is used across the country by counties, cities, and companies for facilities protection, to keep roads open, to keep utilities operational, and to divert floodwaters from low-lying areas and communities.
This Platinum-certified flood protection system is reusable, it's filled with water at the onset of flooding (orange tubes in the pictures attached). It is comprised of sections that link together to make a barrier of any length and are stackable to attain almost any height needed.
Check out videos of the Tiger Dam in use - https://usfloodcontrol.com/tiger-dams-in-action/
Please contact me directly for information specific to your needs.
Cheryl Witmer - 504.235.5233
US Flood Control Corp.
cheryl@usfloodcontrol.com
www.usfloodcontrol.com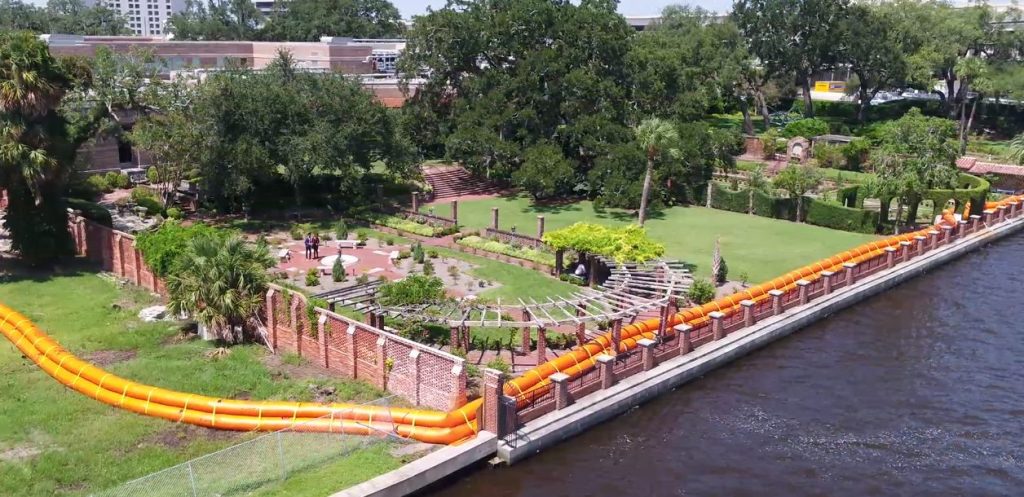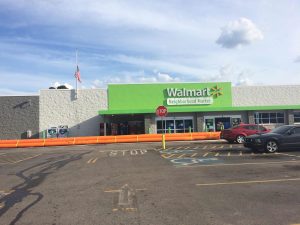 GMBHA Member Cotton Global Disaster Solutions has made it a priority to reduce business interruption for companies that have suffered a disaster. Following a tropical storm or hurricane, when heavy winds and rainfall have caused mass destruction, Cotton GDA has your business covered with turnkey solutions that restore your infrastructure, enabling you to resume operations.
For more information: 877-511-2962 or visit their website cottonrecovery.com
2021 Hurricane Season Cotton Presentation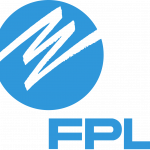 Please read FPL's current news release for the most up-to-date information on the restoration effort. In addition, remember to check our government website throughout the day for detailed information about your area, including: outages by county; critical infrastructure facilities affected; transformer outage maps; and other resources.
The Government Portal will be updated several times a day when new information becomes available.