Jackson Health System is Committed to Keeping You Safe
While COVID-19 continues to impact our community, rest assured our team is dedicated to the safety and health of our own employees and our patients.
As we welcome you back to our hospitals and urgent care facilities, we're committed to keeping you safe every day as we move forward with enhanced safety measures designed with your health in mind.
Learn more here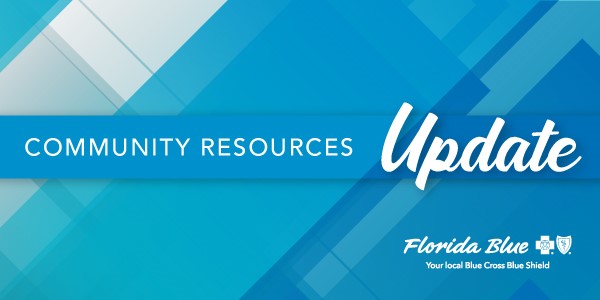 Help dispelling COVID-19 vaccine myths
As the COVID-19 vaccine distribution continues across the state, we want to help you dispel any myths and misinformation that may be circulating in the community about the vaccines. We have developed a comprehensive Vaccine Community Toolkit that includes lots of useful material such as:
We will continue to update the Vaccine Community Toolkit with additional information and materials that you are welcome to share with those you serve.
Let our medical staff answer your questions
While our Vaccine Community Toolkit provides helpful information and resources, we understand sometimes you want to talk to someone to have your questions and concerns addressed. Our Florida Blue medical staff is here to help you and those you serve in two ways:
One-on-on consultations are available with our Florida Blue Center neighborhood nurses via phone or video appointments. You can call 877-352-5830 or schedule an appointment online with a neighborhood nurse from your community.
Host a virtual event for your organization with one of our nurses, nurse practitioners, pharmacists, or doctors who can provide an update on the vaccines and answer participants questions. To discuss scheduling an event, please contact Jorge Martinez at jorge.martinez@floridablue.com.
Meet Dr. Kelli & get the latest vaccine update at April 28 webinar
All Floridians are invited to join Kelli Tice Wells, M.D., our senior medical director and public health expert, for a live webinar on Wednesday, April 28, 11 a.m. - noon, about COVID-19 vaccines, how to get one, what to do after you get one and more. She'll also answer your questions.
Dr. Kelli is a family physician with a background in public health. In her role as Florida Blue's senior medical director, she oversees the company's health equity strategy and has responsibility in the areas of corporate social responsibility and public health. She's also the lead for Florida Blue's COVID-19 response.
Register for your chance to get the latest vaccine info from Dr. Kelli.
Free 24/7 bilingual emotional support helpline available
Florida Blue continues to partner with New Directions Behavioral Health to offer a free 24/7 emotional support helpline for anyone experiencing feelings of stress, loneliness, depression, or grief due to the COVID-19 pandemic. Any Floridian – even if uninsured or insured by another plan – can call 833-848-1762 for support. Counselors cannot provide information on COVID-19 testing, treatment or vaccination.
Additional Resources
Get COVID-19 vaccine facts, help stop the myths
Our Centers can help you stay healthy from home