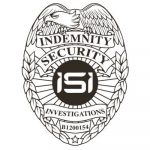 Indemnity Security & Investigation (ISI) is thrilled and grateful for the opportunity to support and work alongside the Super Bowl LIV Business Connect Program—because of programs like these ISI is able to offer jobs and recruit eager individuals from our own community. The Business Connect Program ensures smaller businesses-like ISI, have the opportunity to compete for contracts connected to the Super Bowl.
In 2019 in partnership with Broward College, and HOT 105.1 , ISI hosted complimentary Florida 42 hour security training courses for aspiring security professionals. Over the last few months, ISI graduated over 200 talented individuals who earned their Florida Security Officer D License which teaches the students the basic principles of security, physical security, access control, terrorism awareness and emergency procedures. "As a small business we understand and value the importance of playing a key part in the community and I'm 100% dedicated to making a positive impact," says Steven Sarduy, ISI Founder and President.
Indemnity Security & Investigation (ISI) is a South Florida-based International private security and investigation agency with proficiency in security, consulting and investigation services. ISI is always committed to providing tailored and customizable security solutions to fit customer's needs and serve the community with integrity and attentiveness. With over 30 years of combined experience, ISI is dedicated to putting safety and security first.